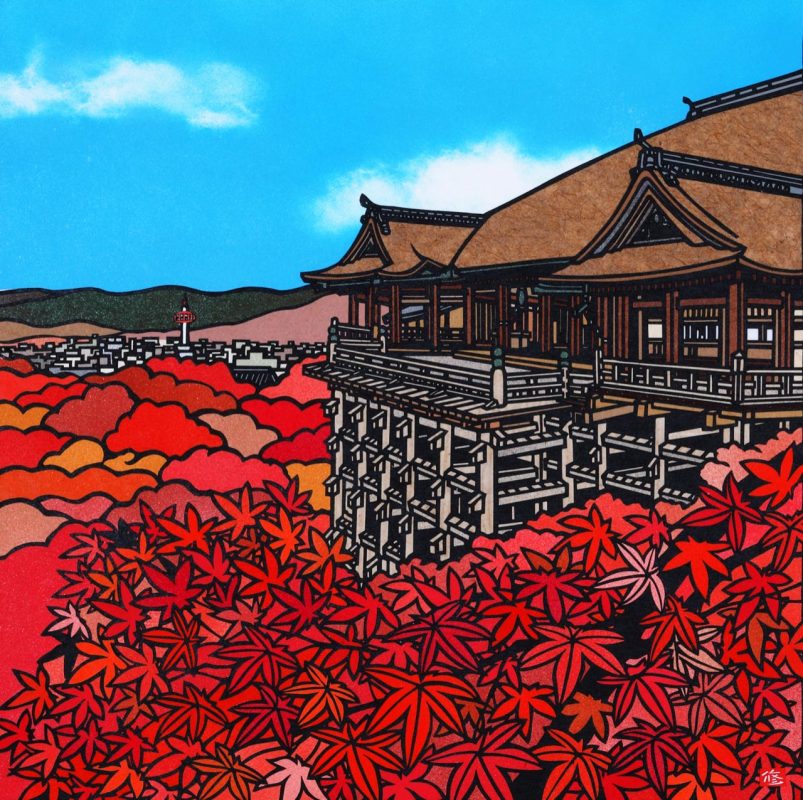 Nittodo, which engages in introducing culture and crafts that should be passed down the generations as well as tools which help us live comfortably every day based on Japanese delicate technologies, is holding an exhibition of a paper-cutting artist KUBO Shu.
KUBO Shu is an artist playing an active part at the cutting edge of contemporary art and highly valued at home and abroad, whose paper-cutting works are characterized by the style of expressing the texture of objects with his unique vivid colors in addition to the feelings of solidity and depth created by a variety of techniques according to the subject of the work.
In this exhibition held under the theme of " Walk in Kyoto by "Kirié" Paper Cutting," we will display seven painting works depicting towns that give feelings of the seasons (not for sale), seven precious artist's proof Giclee printing works, and six art lamps.
[Date]Oct. 1st, 2019 Tue. – Nov. 28, Thu. *Closed: Oct. 31st, Thu.
[Place]Nittodo 2F
[Admission fee]Free